Trinity E.M.S. with FirstWatch Receive Award from American Ambulance Association Medical Service
FOR IMMEDIATE RELEASE
CONTACT: Christopher Dick, 978-654-4166 or chrisdick@trinityems.com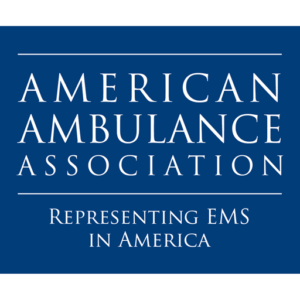 Lowell, MA –  The American Ambulance Association (AAA) presented Trinity EMS, Inc. with FirstWatch the 2016 AMBY Award for Best Use of Technology during their National Convention and Tradeshow held at Caesars Palace in Las Vegas, Nevada on Tuesday, November 8, 2016. The AMBY Award is an honor given to an organization that recognizes the best practices in the ambulance industry.
The AMBYs highlight excellence in EMS and the ingenuity and entrepreneurial spirit that epitomize AAA members. The mission of the awards is to showcase creativity and innovation in the ambulance industry by fostering a culture of collaboration, cooperation and a passion for excellence in patient care. Trinity and FirstWatch received the award for "Best Use of Technology" for their significant role in the on-going battle against Opioid Addiction and Awareness.
"Trinity EMS has set the standard for meaningful and timely analysis of their data and how that information can be shared as real-time data to help Health Officials, Police and Fire Departments with the fight against Opioid Abuse/Awareness," said AAA President Mike Hall. "This award is a testament to the skill, ingenuity and vision of Trinity and its users."
When It became clear that the opiate issue was becoming a wide spread crisis Trinity started drilling down on their patient care reports (PCR) data. They recognized reporting their information to the communities they serve on a monthly or quarterly basis was too late in this instance. That is when Trinity contracted with the FirstWatch team and utilized their software to speed up notifications into real-time data. Public health and public safety officials now have this intelligence right away and can be proactive rather than reactionary. The software from FirstWatch allows Trinity to gather and present data in a cross disciplined format to aid with better understanding the situation, more specifically the opioid crisis. These officials now have this HIPAA complaint information at their fingertips and at real time. Many of the communities they serve as well as the Middlesex County District Attorney are now on the front lines of this issue.
"Any time you are honored by your peers in our industry is truly humbling," said John Chemaly, President of Trinity EMS, "the technology we are using to help our fellow First Responders and other agencies combat against the Opioid Crisis going on in our Country is revolutionary." Mining this information from Trinity's PCR reports on a real-time basis has allowed fellow First Responders to act proactively and assist with the heightened awareness and life saving measures during this wide spread opioid crisis.
About Trinity
Founded by John Chemaly and Gary Sepe in 1991, Trinity E.M.S. has grown to be the largest emergency medical services provider in the region. Trinity currently maintains 13 municipal 911 contracts with over 270 employees and 75 vehicles working out of seven bases throughout Greater Merrimack Valley and Southern New Hampshire. (TrinityEMS.com)